Established in 1917, Shenk Company is a third-generation family owned business serving a variety of customers, including sports organizations and Fortune 500 corporate giants.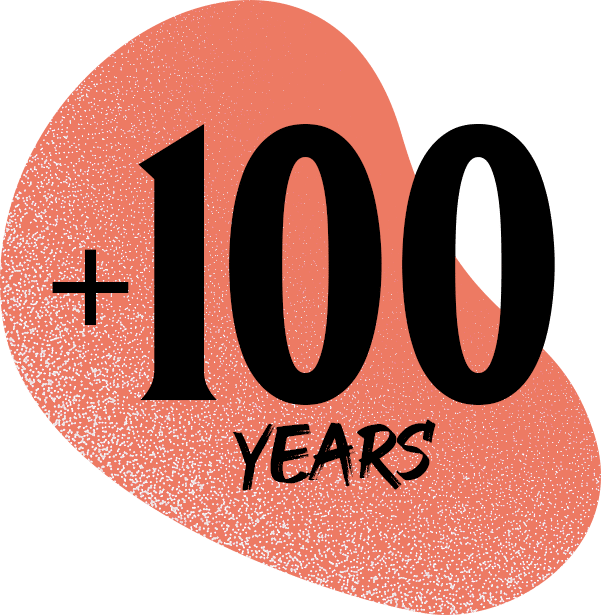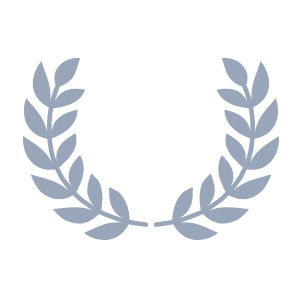 over 100 years of experience
We have cultivated a storied history of excellence and quality, and we are excited to bring your project to life! With over 100 years of experience, state-of-the-art equipment, and exceptional service, Shenk is here to provide you with quality products and guaranteed customer satisfaction.
We are a team of skilled creatives and professionals dedicated to producing the highest quality products for you and your organization.
years of experience,
knowledge, and insight
We are a team of skilled creatives and professionals dedicated to producing the highest quality products for you and your organization. Many of our team members have been with the company for decades, bringing with them years of experience, knowledge, and insight that you won't get anywhere else. Our team consists of top talent who bring various skills and ideas to the table to best serve our customers.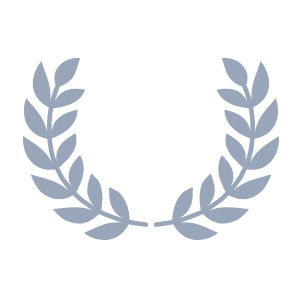 We believe it is important that we share our business approach and beliefs. The ideas and philosophies on this page are not all inclusive nor is our Corporate Social Responsibility (CSR) program stagnant. We look forward to moving our CSR initiative up the maturity curve and tackling future challenges. Much of our continued success can be attributed to our core values:
Following Through On Our Promises
Being a trusted partner for over 100 years says a lot about the way we do business. We're committed to doing our work the right way with a focus on maintaining a reputation for doing exactly what we promise to our customers.
Treating Everyone With Integrity
Every relationship we build is important to us, so we always treat customers, business partners, fellow employees and others with integrity and respect. Business ethics and treating others the way you would want to be treated is what we are all about. All of our communication with business partners and customers alike is rooted in honesty and transparency.
Additionally, Shenk conducts business in a fair and ethical manner, eschewing corrupt business practices in the process. When we look to build new partnerships, we also leverage our membership in the Advertising Specialty Institute to help identify new business partners who possess reputations as fair and equitable organizations.
Cultivating a Productive, Respectful, and Encouraging Workplace
We take pride in our work, and we want every member of our team to feel just as committed to every project as you are. To accomplish this, we're dedicated to providing a safe, productive workplace that treats all employees with respect and encourages teamwork and a "can-do" spirit.
It is important to us that our employees feel respected and valued, so we are happy to offer competitive wages and provide full time employees with a comprehensive benefits package. Many members of our team have been with Shenk for decades, and our low turnover rate further demonstrates our commitment to treating our employees well.
Shenk values its diverse workforce where 24% of our employees are immigrants and 45% are female. We maintain an open door policy and encourage employee feedback without fear of retaliation.
Shenk Company also strives to work with business partners who share our values. We are members of the Fair Labor Association, allowing us to monitor our existing and future business partners.
Creating a Successful Vision for Our Customers
We are committed to creating a successful future for our employees, customers, business partners, and community. By developing strong relationships with the best business partners, we can provide our consumers with safe products that meet their unique needs. From start to finish, we strive to create and realize a vision for our customers that helps them achieve success.
Having a Positive Impact on the World Around Us
Shenk conducts its business with a high level of awareness of its impact on the environment and seeks ways to minimize that impact. Reduce, reuse and recycle concepts are integrated into our operations.
When possible, we use the most environmentally friendly inks and recycled screen printing chemicals available. We have eliminated plastic bags and now use recycled paper bags and recycled cardboard boxes for our packaging. We have also introduced a new line of 100% recycled t-shirts. These t-shirts are of excellent quality and have become a popular item with our customers.
Shenk maintains extensive involvement in the Central Pennsylvania community, as well! We are a supporter of the Boys and Girls Club of Harrisburg and the Harrisburg Riverboat Society (the Pride of the Susquehanna) to whom the organization has donated significant time, products, and money. We are actively involved in the Chamber of Commerce and support employees in their charitable endeavors. Since 2016, Shenk has contributed over $250,000 in monetary contributions and donated inventory to local organizations.
Approaching Every Task With a Positive Attitude
No matter what each day brings, we always approach our work with a positive, success-driven attitude to ensure we produce the highest quality products and provide the best service possible.
We believe our core values provide us with an actionable roadmap that results in strong, mutually beneficial relationships and exceptional products for every project.
We are a family-owned business with more than 100 years of experience and long-lasting partnerships with organizations like Hershey, Yuengling, and Penn State. 

Clarence Shenk and Charley Tittle, best friends since childhood, opened Shenk & Tittle at 313 Market Street in Harrisburg, PA and made it into the best full-line sporting goods store in Pennsylvania. Clarence went on to become the president of the National Sporting Goods Association (NSGA).

Shenk & Tittle acquired Webb & Wolfe in Harrisburg. Clarence's son, Robert Shenk Sr., came back from the war and managed the store. Making history, Shenk Sr. hired the first road saleswoman in the United States: Joanna Lerch. "What a gal," she knew everything about sports and sporting goods equipment. Joanna worked for the family for over 50 years.

The Shenks sold Shenk & Tittle to Charley Tittle. Clarence Shenk, along with his two sons Bob Sr. and Carney, opened Shenk Athletic Equipment Co. to provide wholesale sporting goods equipment to schools, teams, clubs, and organizations in Central PA. Another star employee was Dorothy Gamber, who also worked for the Shenk family for over 50 years. She was the bookkeeper and an amazing person with a great work ethic, never missing a day.
Robert Shenk's three sons Bob Jr., Phil, and Mike acquired Shenk Athletic Equipment Co. from Carney Shenk after the death of Robert Sr. The three sons, along with Bob's wife Judy, would go on to expand the company by acquiring a screen-printing and embroidery business, ultimately paving the way for the Shenk Company of today. Continuing to expand, they also opened up a resort apparel retail store named Summersalt.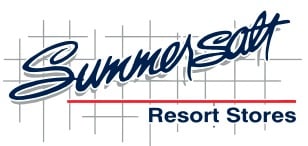 The Shenk family loved to vacation in Stone Harbor, NJ. This inspired the idea to open up retail stores where they enjoyed vacationing. As the story goes, Bob came up with the name after watching his young daughter tumbling on her bed. Bob Shenk's dream went from one store in Stone Harbor to stores in Avalon, Cape May, Ocean City, Long Beach Island, Beach Haven, Ocean City, MD.; Rehoboth Beach, DE; and Key West, FL (where Bob found paradise).
It was a great family business adventure. Bob was planning a store in Annapolis, MD when he died in a tragic boating accident. Bob, "The Captain," has been dearly missed everyday. He was the greatest.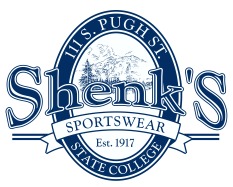 The Shenk brothers all graduated from Penn State University, so continuing the theme of mixing work and play, they thought: Why not open up a store there? Located right across from the Rathskeller, it specialized in Penn State apparel and gifts.

"Advancing Your Image Since 1917"
We want to thank our long-time, loyal customers for the privilege of serving you and look forward to continuing to do so. To our new and soon-to-be friends, we are excited to start a relationship based on quality and service.
"We Are" -The Shenks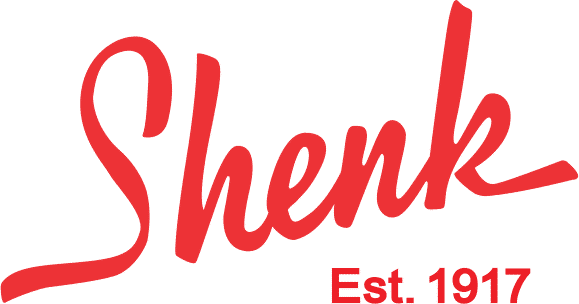 The Shenks are excited to bring new energy and transition into the fourth generation of family ownership. We look forward to continuing to service our customers to the highest of our abilities, while also becoming a trailblazer in our industry. With our drive and passion, we are eager to grow for years and years to come. What got us here, won't get us there.